Come play in our exciting choose-up games on Tuesday, Thursday, Saturday & Sunday, or sign-up for one of our tournaments and have a fun day on the course!
2023 Tournament Schedule
Sat. May 6 Irby Event (#1)
Sat. May 20 Irby Event (#2)
Mon. May 29 Big Money Choose
Sat. Jun 10 Irby Event (#3) Major
Sat-Sun. June 17-18 Senior Club Championship
Sat. Jun 24 Irby Event (#4)
Sat. Jul 1 Irby Event (#5)
Sat-Sun. Jul 15-16 Club Championship
Sat. Jul 29 Irby Event (#6) Major
Sat. Aug 12 Irby Event (#7)
Sat. Aug 19 Irby Event (#8)
Sat. Aug 26 Irby Event (#9) Major​​​​​
Sat. Sep 2 Irby Event (#10)
Sun. Sep 3 Twin Bridges Open
Mon. Sep 4 Big Money Choose
Sat. Sep 23-24 Irby Playoffs
---
These main tournament events are how points are collected in our Fedex Cup type season long points race. Besides these events, every week we have a variety of games and choose ups on Tuesday, Thursday, Saturday and Sunday.
Browse this website to learn all about our Men's Club. We think we have a lot to offer and can make your time on the course a truly enjoyable experience.
Our events and registration require you to join our league portal. It's a free, one-time, quick and easy sign-up. Once you reach our league home page, you will be able to view our schedule, signup for events, view stats and results, view live leaderboards and scoring during events and more!
You can join here by following this link: League.UnknownGolf.com/join/TwinBridgesMensClub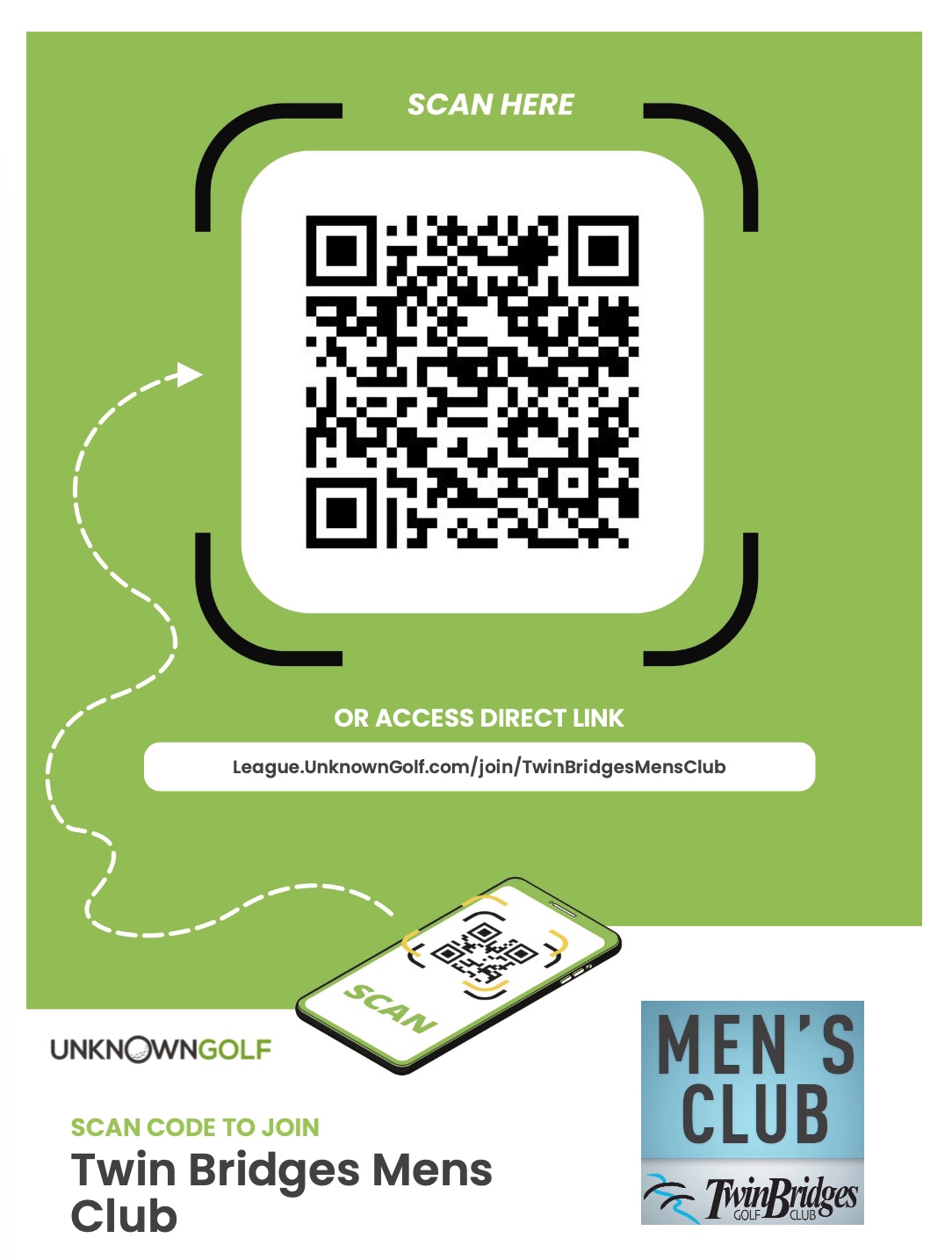 Join Us!
Ask Questions, or Request Your Email be included in our Men's Club Communications, or Just Looking for More Info?